Disability Income Insurance
Disability Insurance helps replace lost income because of an accident or illness and is an essential element to consider in every Physician's financial well-being. Your ability to earn an income in your specific specialty is your most valuable asset. Unlike most other white collar professionals, disability can be very important to those in the medical field. You are highly educated, trained, on your feet, and working with your hands 40+ hours a week. You are not simply working 9-5 behind a desk in a low risk field.
W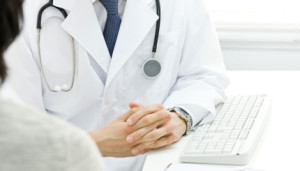 hen deciding on disability insurance, Physicians need to make sure that they understand the insurance process and are not confused by the steps involved. We provide all of our clients with a step-by-step explanation of what occurs when viewing and using our disability insurance service. Our goal is to ensure that you get the right benefit amount from your insurance in accordance with your income. Our process will ensure that you know how much you are eligible for if you have to make a claim.
During the process, we will supply you with all of the necessary details regarding the actual insurance plan you choose. You will also be able to review quotes from all of our insurance carriers before you even begin your search process. For anyone who is confused by insurance issues, there is no need to worry. Our step-by-step process ensures that you are aware of how much you will be paying, what sorts of benefits you can gain from each plan and the kinds of services all of the different carriers will offer when you decide to sign up for specialty disability insurance. 
True own specialty disability insurance will have a definition for (Total Disability or Totally Disabled) that reads as follows:
Total Disability or Totally Disabled means that, due solely to sickness or injury, you are not able to perform the material and substantial duties of your occupation (Own Specialty). If you are a physician or dentist and you have limited your duties to the performance of the usual and customary functions of a specific, professionally recognized medical or dental specialty, we will consider that specialty your occupation.
What does this mean for doctors?
If for some reason due to a sickness or injury you are unable to do your specific specialty the insurance carrier will consider you totally disabled even if you are still working in any other occupation for wage or profit. You will be eligible to receive your full monthly benefit regardless of how much income you are earning in another field.
Multi-Life Discounts for Physicians
We have leveraged our decades worth of relationships with Top Insurance Companies to deliver Discounts on Disability Insurance Premiums to Residents, Fellows, Attending Physicians and Private Practices.
Click here to request a Disability Insurance Quote.
Disability Income Insurance and Life Insurance is provided by Bob Bhayani, DrDisabilityQuotes.com LLC. Such services are not affiliated with The Investment Center Inc.